Get The Power-Only Transport YOU Need
Need something hauled? Trailer Transit's power-only transport services provide total flexibility for customers across industries. From government and military, to entertainment, mobile medical, and more, our owner operators are safely hauling a variety of jobs every day.
With over 35 years in the business, our power-only transport services have hauled just about everything you can imagine across the country, to 49 states.
What We Provide
Trailer Transit's power-only transport haulers own their own cabs while they deliver your trailer. They perform "drop and hook" shipments. They transport trailers only, and do not come into contact with freight. This allows our drivers to perform with total efficiency and expedience. Our network of logistics professionals will help you track your shipment as it safely crosses state lines.
Hauling Flexibility You Need
Our drivers provide total flexibility for industries of all kinds.
We provide transportation for full and empty trailers, large and bulky objects, and all the way down to small, specialized shipments.
Government & Military
Government and military trailers keep our country on the move and functioning.
We ship everything from supplies to mechanical equipment for our military partners.
Entertainment
Ship your stage equipment, costumes and more, cross-country or short-haul.
We ship for concerts, motorsports and everything in between.
Mobile Medical
Get everything you need for your doctor's office or hospital in short order.
Our skilled drivers will deliver everything from mobile MRI units shared by multiple facilities to new diagnostic equipment.
New and Used Empty Dry Vans
We'll ship your new or used empty dry van straight to your door!
Portable Machinery
Our drivers are trained to transport portable machinery of all types and for a variety of industries.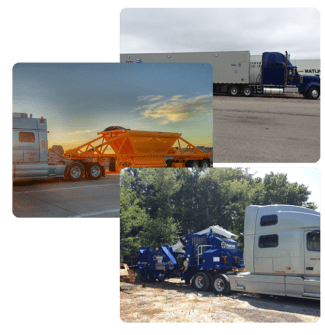 Contact Trailer Transit Today